Episode 297: Covid-19 from a Pediatrician's Perspective with Dr. Mary Wilde
My guest today is Dr. Mary Wilde. Dr. Mary Wilde is a board-certified pediatrician and owner of Imagine Pediatrics Behavioral Health and Wellness in St. George, UT. She has special training in mind-body medicine and takes a whole child, integrative approach to help children and adolescents build skills of self-regulation and coping through guided imagery and focused practice. She has developed the "Overcoming Childhood Anxiety" online courses, which teach mind, body, and spirit strategies to kids and families dealing with anxiety. Dr. Wilde is the mother of 8 children and the author of several books, including "Faithful Nurturing: Mothering from the Heart to the Heart." Today we are talking about what we need to know about the Coronavirus, how she is helping her family stay healthy, and how to help your kids through this unprecedented time.
Show Notes: 
"Overcoming Childhood Anxiety" for kids, teens, & parents with Dr. Mary Wilde–an 8-week online course teaching mind, body, spirit strategies for dealing with anxiety & more https://drmarywilde.com/anxiety-courses
Free ebook by Dr. Mary Wilde "Your Road to Calm: Stress Detox for the Modern Family" https://drmarywilde.com/ebook-optin
Free ADHD 5-Challenge with Dr. Mary Wilde and Dr. Lara Honos-Webb: a strength-based approach to ADHD w/ bonus session on optimizing the home learning environment during lockdown https://drmarywilde.com/ADHD-challenge
Other resources:
CDC Website: https://www.cdc.gov/coronavirus/2019-ncov/index.html?CDC_AA_refVal=https%3A%2F%2Fwww.cdc.gov%2Fcoronavirus%2Findex.html
WHO Website: https://www.who.int/emergencies/diseases/novel-coronavirus-2019
Washington Post article explaining social distancing: https://www.washingtonpost.com/graphics/2020/world/corona-simulator/
BrainsOn Podcast to help explain how Coronavirus is spread: https://www.brainson.org/shows/2020/03/10/understanding-coronavirus-and-how-germs-spread-for-kids
Free resource to help kids learn to use imagery to reduce anxiety: http://imaginaction.stanford.edu/
Yoga Channel for young kids: https://www.youtube.com/user/CosmicKidsYoga
Mindfulness Meditation with Dr. Tara Brach https://www.tarabrach.com/meditation-the-rain-of-self-compassion/ and a free half-day retreat resource for parents (If you have a parenting partner, take turns!) https://www.tarabrach.com/create-home-retreat/
This Show is Sponsored by…
Causebox is a quarterly subscription box filled with products that are curated by women, ethically sourced, and focus on giving back. It's a treat you can give yourself that appears on your doorstep and you can feel good about supporting these businesses. The best part is that of course I got my listeners an exclusive discount.
Go to www.causebox.com/extraordinarymoms and use the code extraordinarymoms to get your first box for 30% off- as in you can get your first box worth over $250+ for less than $39. Go check out CAUSEBOX right now- I can tell you firsthand you're going to love it.
And…
Pink eye is literally the most dreaded diagnosis is my house. Not only is it uncomfortable, but it keeps us quarantined for days on end. That's why I'm so glad I found out about Relief Products, featuring Pink Eye Drops. Stay Healthy, Naturally® with PinkEye Relief®, from The Relief ProductsTM. Available at Walgreens. Visit www.TheReliefProducts.com today and enter promo code "EEP" at check out for 50% off (offer) on your order today! Offer expires June 1st.
And…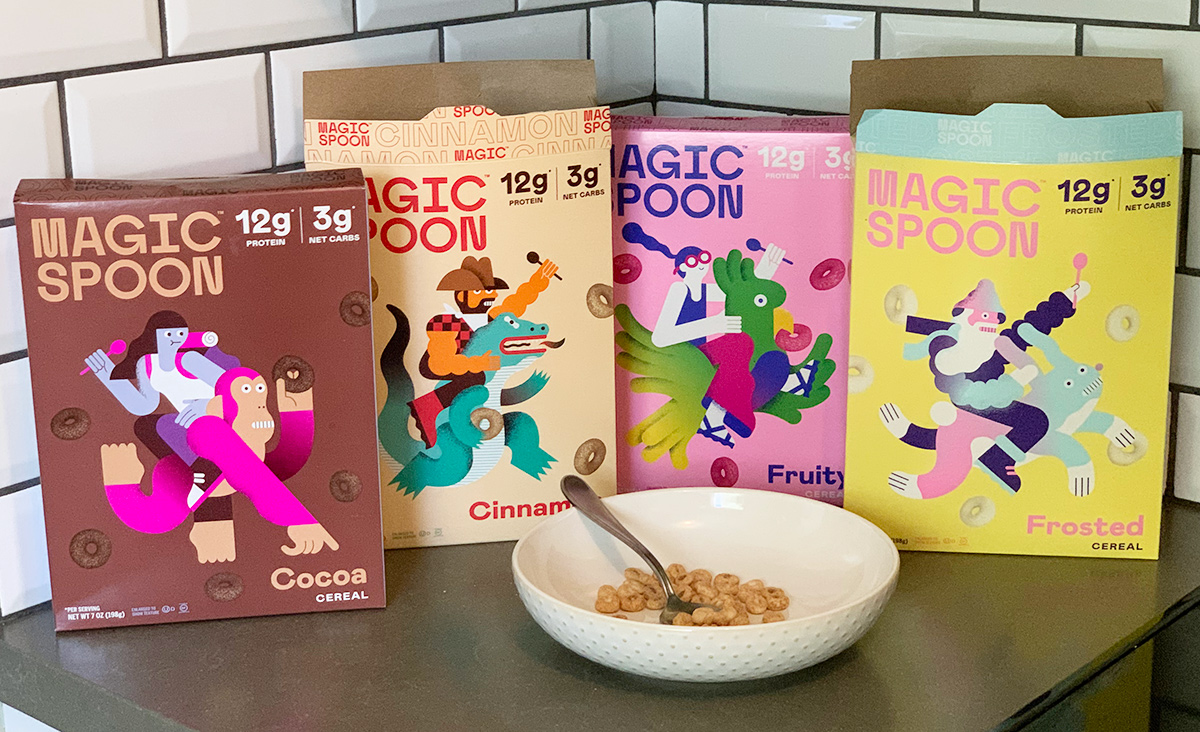 This episode is sponsored by Magic Spoon, a new cereal company that's discovered a way to
recreate your favorite childhood cereals with 0 sugar, 12 grams of protein, and only 3 net grams of carbs in each serving. Magic Spoon offers 4 flavors based on the all-time classics: Cocoa, Fruity, Frosted, and Blueberry–plus a variety pack that lets you try them all. Go to magicspoon.com/EMP to grab a variety pack and try it today! And be sure to use our
promo code EMP at checkout to get free shipping. And Magic Spoon is so confident in their product, it's backed with a 100% happiness guarantee— so if you don't like it for any reason, they'll refund your money, no questions asked. We thank Magic Spoon for sponsoring the podcast.
Podcast: Play in new window | Download
Subscribe: Google Podcasts | RSS